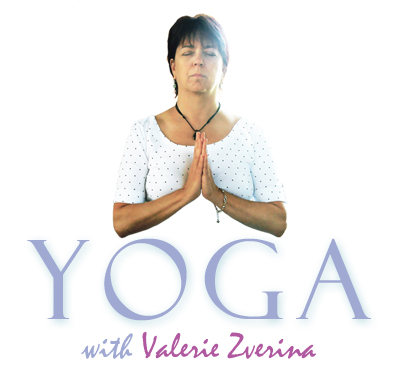 *first class free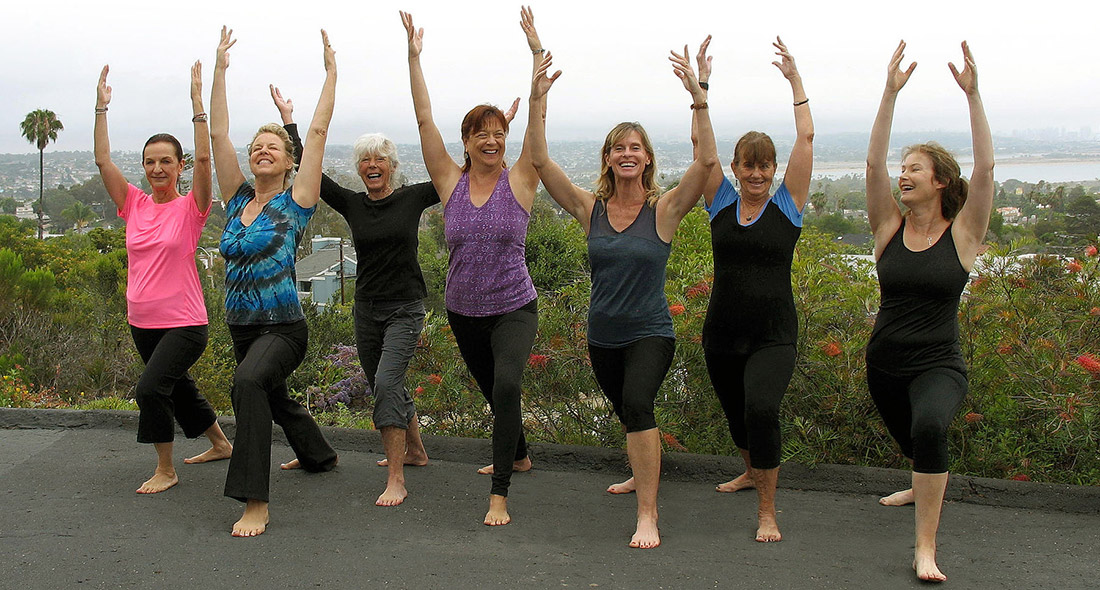 Valerie Zverina is an accomplished yoga instructor with more than 14 years experience

Trained in Michigan and California, Valerie has been teaching throughout San Diego since 2004

Completed a 200-hour Ashtanga teacher training with Jonny Kest and earned her RYT in 2002

Completed a second 200-hour Hatha teacher training certificate with Geri Portnoy in 2004

Valerie's teaching style ranges from gentle yoga through moderate flow

Valerie studies the benefits of yoga as therapy – blending that knowledge, breathing exercises and meditation into her daily teachings
What do Valerie's students say?
With a seasoned eye for alignment, Valerie helps her students understand and appreciate the fullest experience of each pose, while keeping their bodies safe and injury-free.
Valerie encourages her students to explore and express their individual yoga practice through pose and breath, as well as incorporate their own life's wisdom and intuition into every movement.
Valerie is inspired by the differences that make people and their yoga practices unique. She teaches how the quiet minutes at the beginning and end of class are as important as the strengthening and lengthening poses in between.
Valerie encourages students to practice in harmony with their current ability. Often, this challenges students to address their motivation in a new way. As we journey through these new ways, we develop new thinking patterns that help to create positive change. Through the practice of poses, balanced nervous systems and stronger bodies support us through a fulfilling and personally rewarding mind/body experience.
Yoga Class Locations - San Diego area
Join our yoga community with like-minded health goals at a location convenient for you.
| FACILITY | ADDRESS | CITY | PHONE |
| --- | --- | --- | --- |
| La Jolla YMCA | 8355 Cliffridge Avenue | La Jolla CA 92037 | (858) 453-3483 |
| Yoga Del Mar | 2652 Del Mar Heights Road | Del Mar CA 92014 | (858) 720-0076 |
| La Jolla Sports Club | 7825 Fay Avenue | La Jolla CA 92037 | (858) 456-2595 |
| Soledad Club | 5050 Soledad Road | Pacific Beach CA 92109 | (973) 460-1059 |
| Firehouse/La Jolla YMCA | 7877 Herschel Avenue | La Jolla CA 92037 | (858) 551-9622 |
Yoga Class Schedule
All classes are Hatha Yoga Level 1-2 (yoga of movement/the poses), unless otherwise noted. Private lessons in your home or Valerie's studio are also available.
WHERE
DAY
TIME
COST
La Jolla YMCA
Monday
Senior Sit and Get Fit/Chair Yoga
10:00 - 11:00 AM
$20 per class
La Jolla YMCA
Tuesday
Foam Roller for Myofascial Release
11:00 - 11:45 AM
$20 per class
La Jolla YMCA
Tuesday
Hatha Level 1
11:45 - 12:30 PM
$20 per class
Firehouse/La Jolla YMCA
Wednesday
9:00 - 10:15 AM
$20 per class
Yoga Del Mar
Wednesday
4:30 - 5:45 PM
$20 per class
La Jolla Sports Club
Thursday
10:00 - 11:15 AM
$22 per class
La Jolla YMCA
Friday
12:00 - 1:15 PM
$20 per class
Soledad Club
Friday
10:00 - 11:15 AM
$15 drop in
(Packages also available for reduced cost at this location)
*First Class Free is valid for San Diego residents at Soledad Club location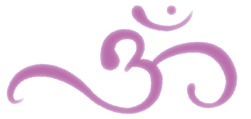 Contact Valerie by phone, text or email
Mobile: (858) 692-0471